CIMC Configuration [step by step] – Cisco Integrated Management Controller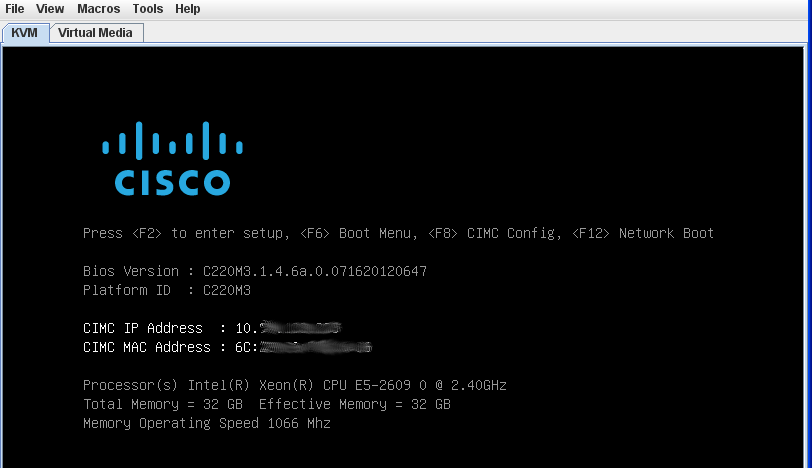 * What is Cisco IMC (CIMC):
The Cisco Integrated Management Controller (CIMC) is a baseboard management controller that provides embedded server management for Cisco UCS® C-Series Rack Servers and Cisco UCS S-Series Storage Servers.
It supports multiple management interfaces, including a Web User Interface (Web UI), a Command-Line Interface (CLI), and an XML API that is consistent with the one used by Cisco UCS Manager.
* Configure CIMC IP address:
Step 1: Boot the server. You will see the following screen: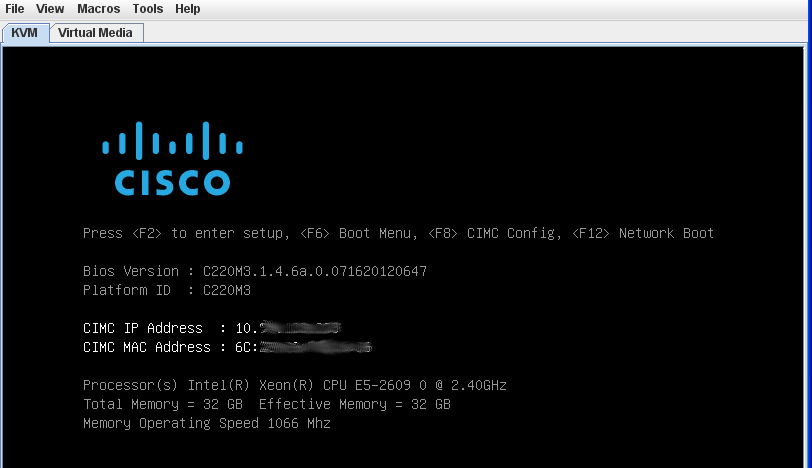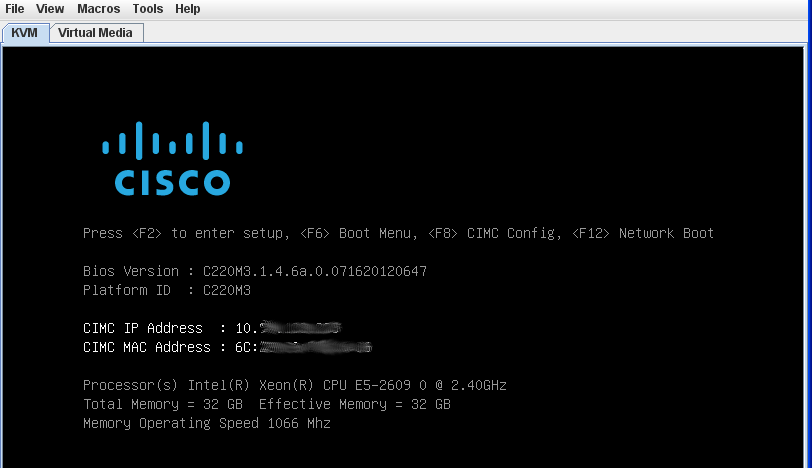 Step 2: Press the "F8" key to enter the "CIMC Config":
when you see the sreen above press F8 to enter CIMC configuration setup.
On first boot up, you will be asked to Enter the current CIMC password, please note that The default credentials for CIMC are:
username: admin
password: password

Next, the CIMC Configuration Utility will show up: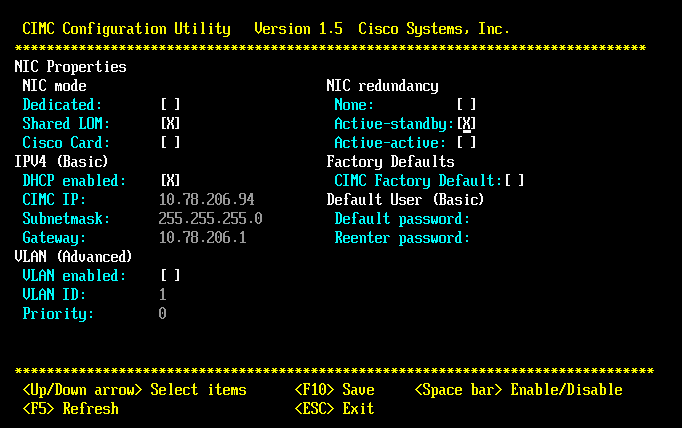 Notes:
Enable "Dedicated" NIC port mode: this will ensures that the dedicated Management Port will be used for CIMC instead of the Intel NIC at port 1.
For "NIC redundancy" enable "None".

Step 3:  Configure CIMC static IP adress:
To configure static IP Address, enter the IP, mask and gateway for the CIMC management.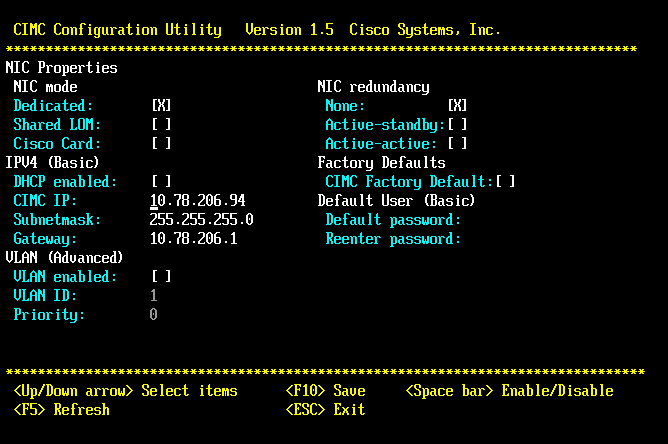 Step 4:  Configure DHCP Ip address:
To configure DHCP address, just enable the "DHCP enabled" option.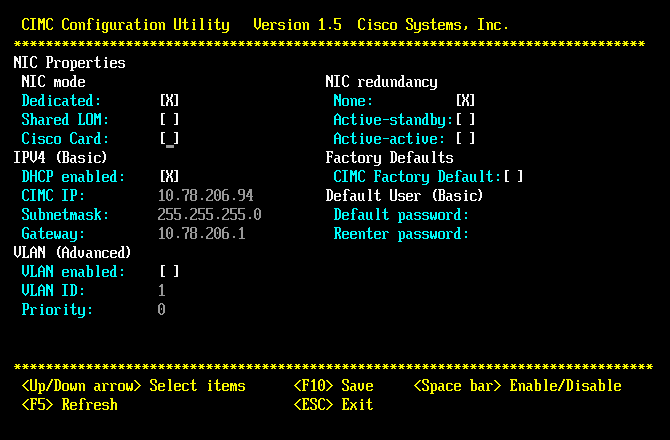 Step 5: Click on "F10" key to save the configuration:
Wait for 45 seconds and refresh the configuration by pressing "F5" . Then click on "ESC" to finish the CIMC configuration.
That's it.
References:
www.cisco.com/c/en/us/products/collateral/servers-unified-computing/ucs-b-series-blade-servers/data_sheet_c78-728802.html
community.cisco.com/t5/data-center-documents/configure-or-change-cimc-ip-address-on-ucs-c200-series-servers/ta-p/3141563