* What is Cisco IMC (CIMC):
The Cisco Integrated Management Controller (IMC) is a baseboard management controller that provides embedded server management for Cisco UCS® C-Series Rack Servers and Cisco UCS S-Series Storage Servers.
It supports multiple management interfaces, including a Web User Interface (Web UI), a Command-Line Interface (CLI), and an XML API that is consistent with the one used by Cisco UCS Manager.
* Configure CIMC IP address:
Step 1: Boot the server. You will see the following screen: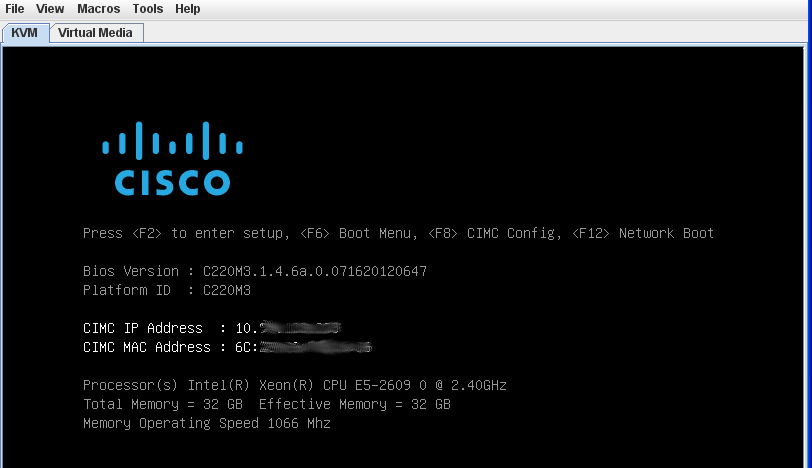 Step 2: Press the "F8" key to enter the "CIMC Config":
when you see the sreen above press F8 to enter CIMC configuration setup: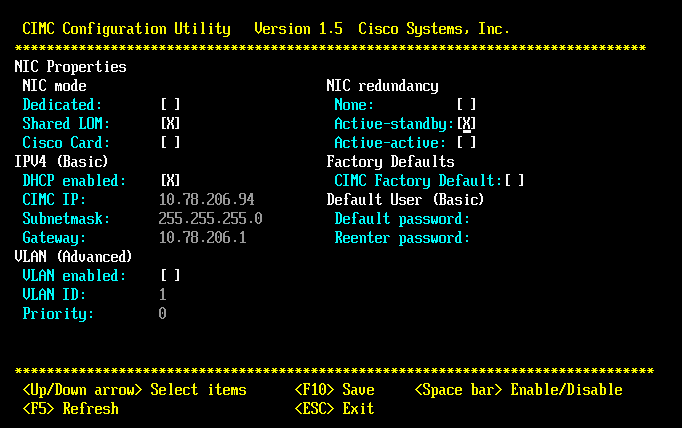 Notes:
Enable "Dedicated" NIC port mode: this will ensures that the dedicated Management Port will be used for CIMC instead of the Intel NIC at port 1.
For "NIC redundancy" enable "None".
Step 3: Configure CIMC static IP adress:
To configure static IP Address, enter the IP, mask and gateway for the CIMC management.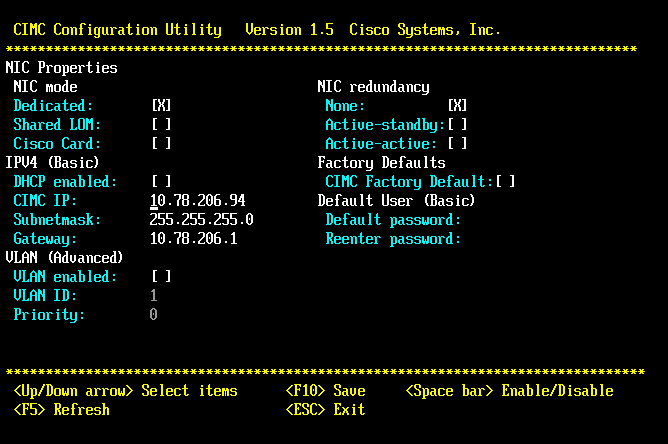 Step 4: Configure DHCP Ip address:
To configure DHCP address, just enable the "DHCP enabled" option.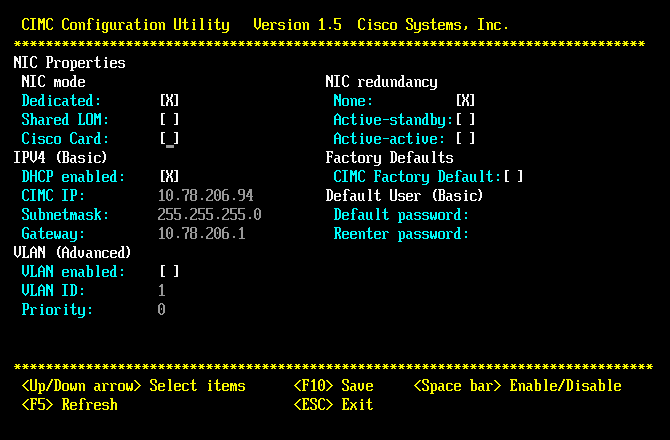 Step 5: Click on "F10" key to save the configuration:
Wait for 45 seconds and refresh the configuration by pressing "F5" . Then click on "ESC" to finish the CIMC configuration.
That's it.
References:
www.cisco.com/c/en/us/products/collateral/servers-unified-computing/ucs-b-series-blade-servers/data_sheet_c78-728802.html
community.cisco.com/t5/data-center-documents/configure-or-change-cimc-ip-address-on-ucs-c200-series-servers/ta-p/3141563