Cisco APIC Appliance features and design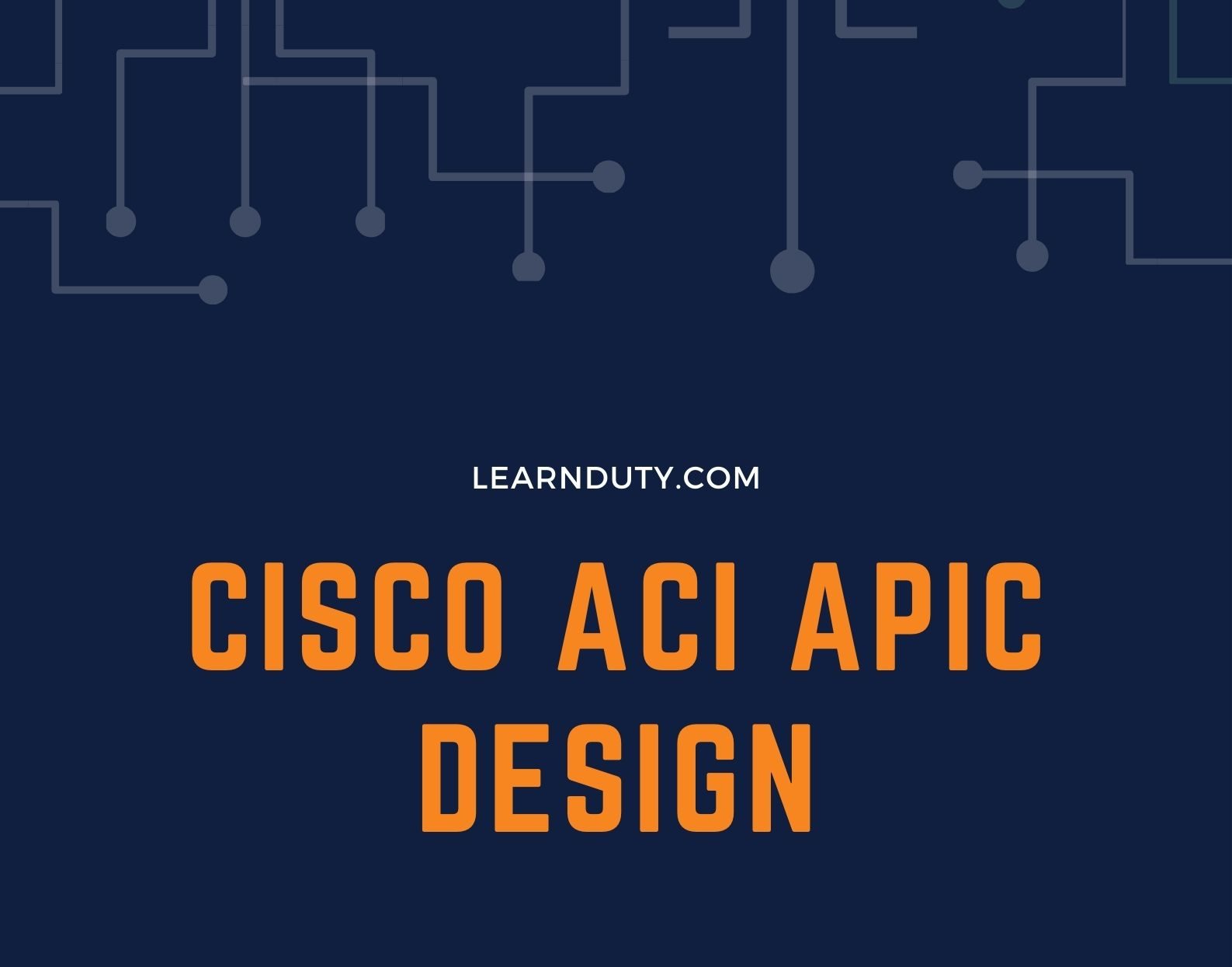 Introduction:

The Cisco ACI solution consists of the following building blocks:
● Cisco Application Policy Infrastructure Controller (APIC)
● Cisco Nexus 9000 Series spine and leaf switches for Cisco ACI



What is the Cisco ACI APIC role:
The infrastructure controller is the main architectural component of the Cisco ACI solution. It is the unified point of automation and management for the Cisco ACI fabric, policy enforcement, and health monitoring. The APIC appliance is a centralized, clustered controller that optimizes performance and unifies the operation of physical and virtual environments. The controller manages and operates a scalable multitenant Cisco ACI fabric.


The main features of the APIC include the following:
● Application-centric network policies
● Data-model-based declarative provisioning
● Application and topology monitoring and troubleshooting
● Third-party integration
● Image management (spine and leaf)
● Cisco ACI inventory and configuration
● Implementation of a distributed framework across a cluster of appliances
● Health scores for critical managed objects (tenants, application profiles, switches, etc.)
● Fault, event, and performance management



APIC Cluster size considerations:
The APIC appliance is deployed as a cluster. A minimum of three infrastructure controllers are configured in a cluster to provide control of the scale-out Cisco ACI fabric:

The Cisco APIC appliance has two form factors for medium or large configurations:
Medium configurations have a medium-size CPU, hard drive, and memory for up to 1000 edge ports.
Large configurations have a large-size CPU, hard drive, and memory for more than 1000 edge ports:


An APIC appliance comprises either a cluster of Cisco APIC M3/L3 (third-generation appliance), Cisco UCS 220 M4 (second-generation appliance), or Cisco UCS 220 M3 (first generation appliance) servers:


Third generation APIC: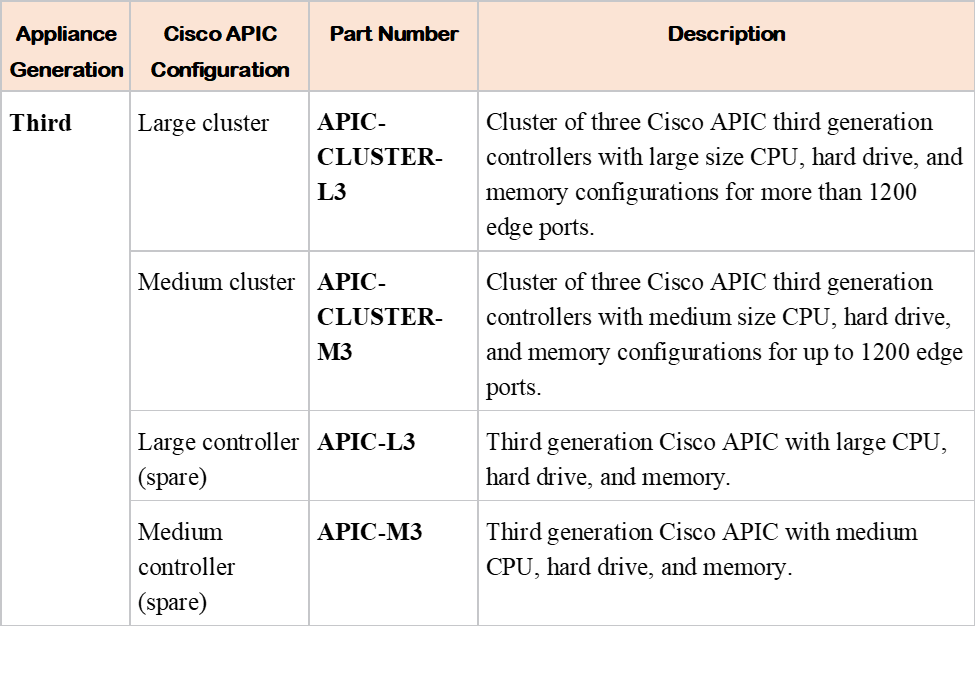 Second generation APIC: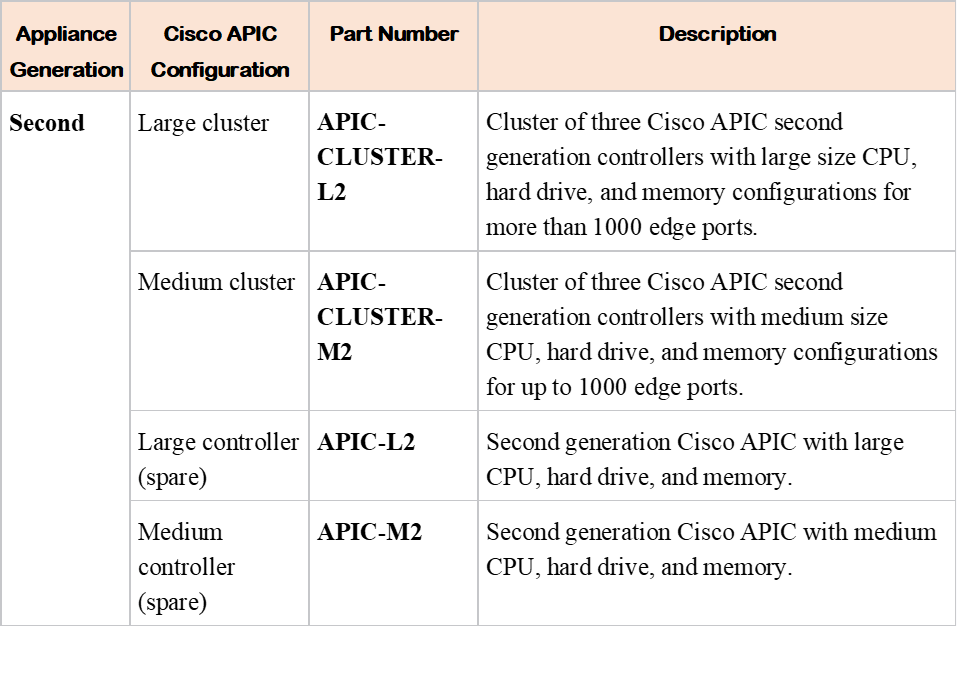 First generation APIC: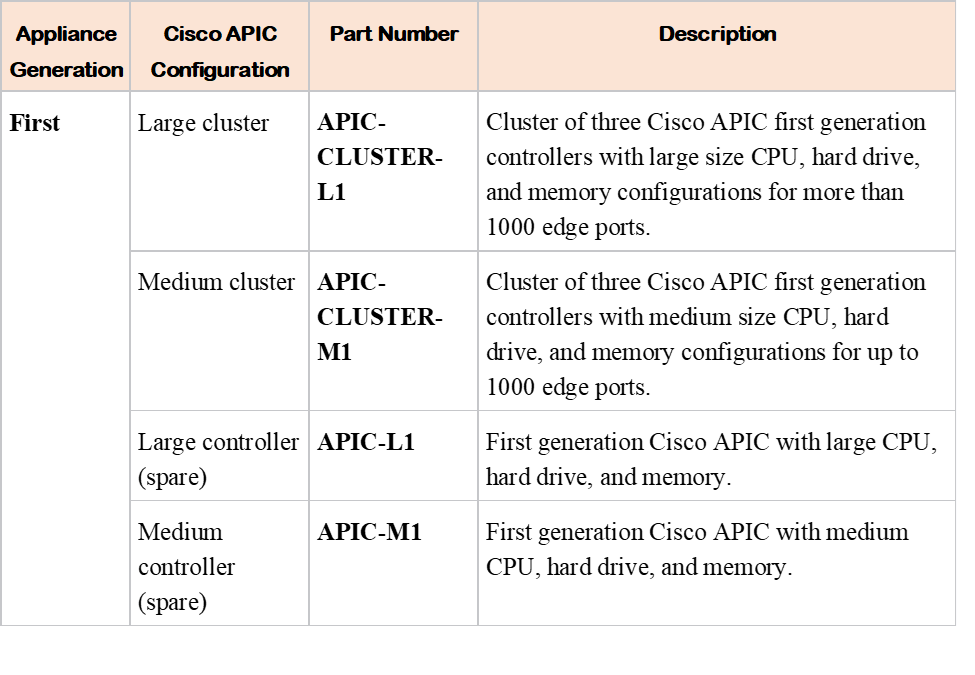 Related Post: Cisco ACI APIC DB sharding