FEX CONFIGURATION IN ACI 4.2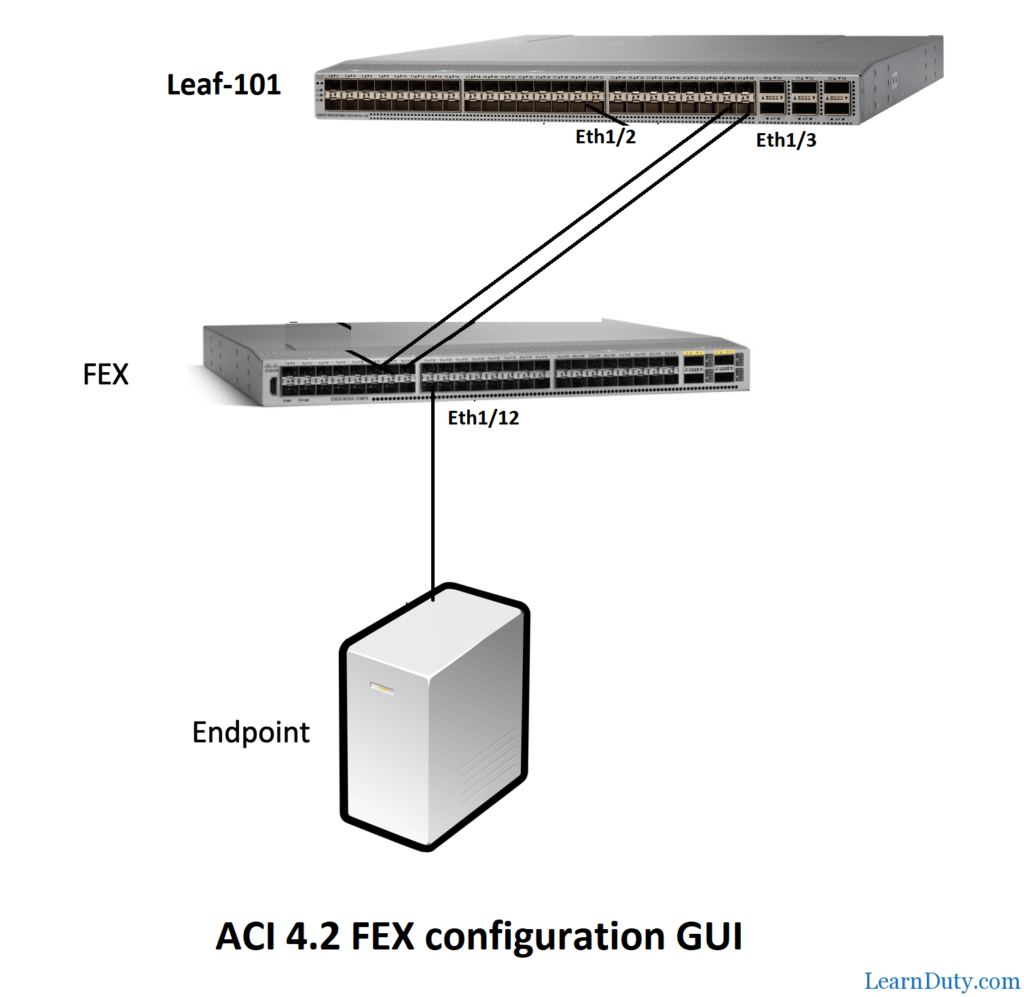 In this guide, we'll be configuring FEX for Cisco ACI switches using the APIC GUI.
Setup: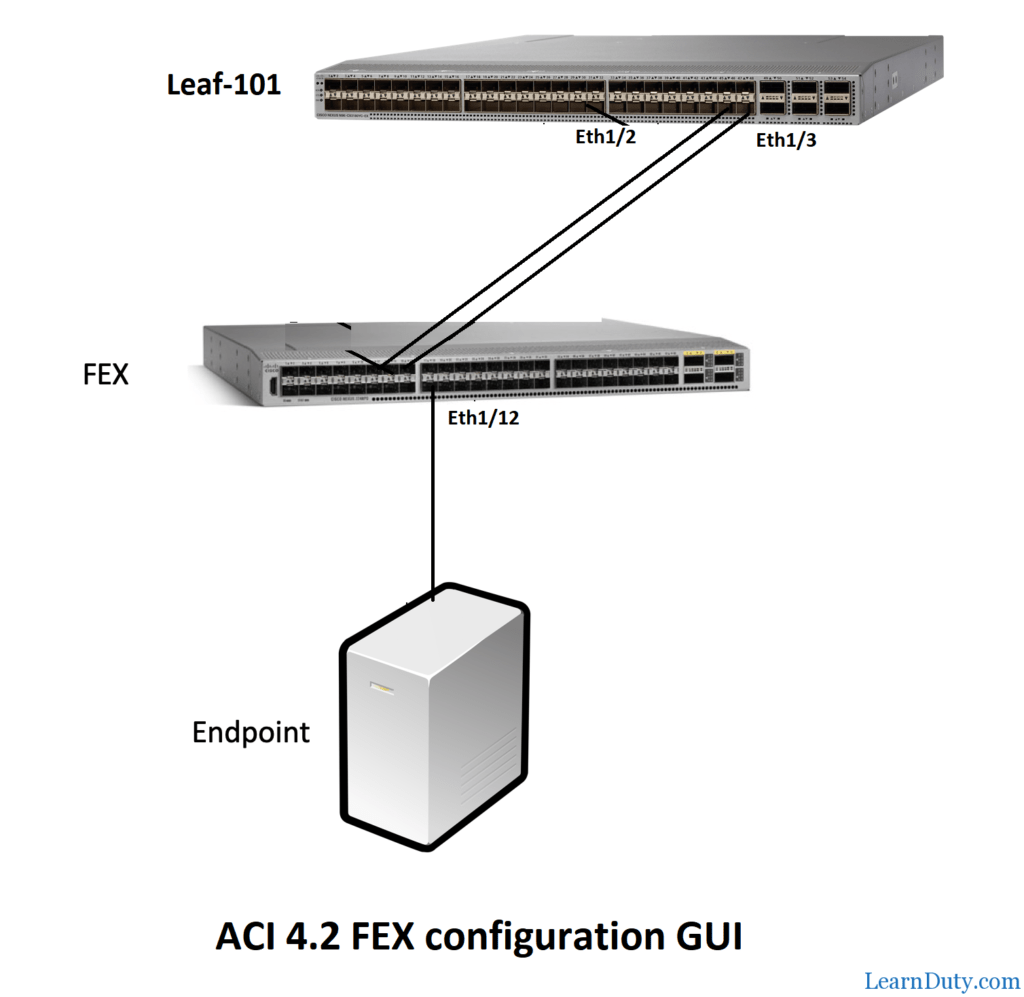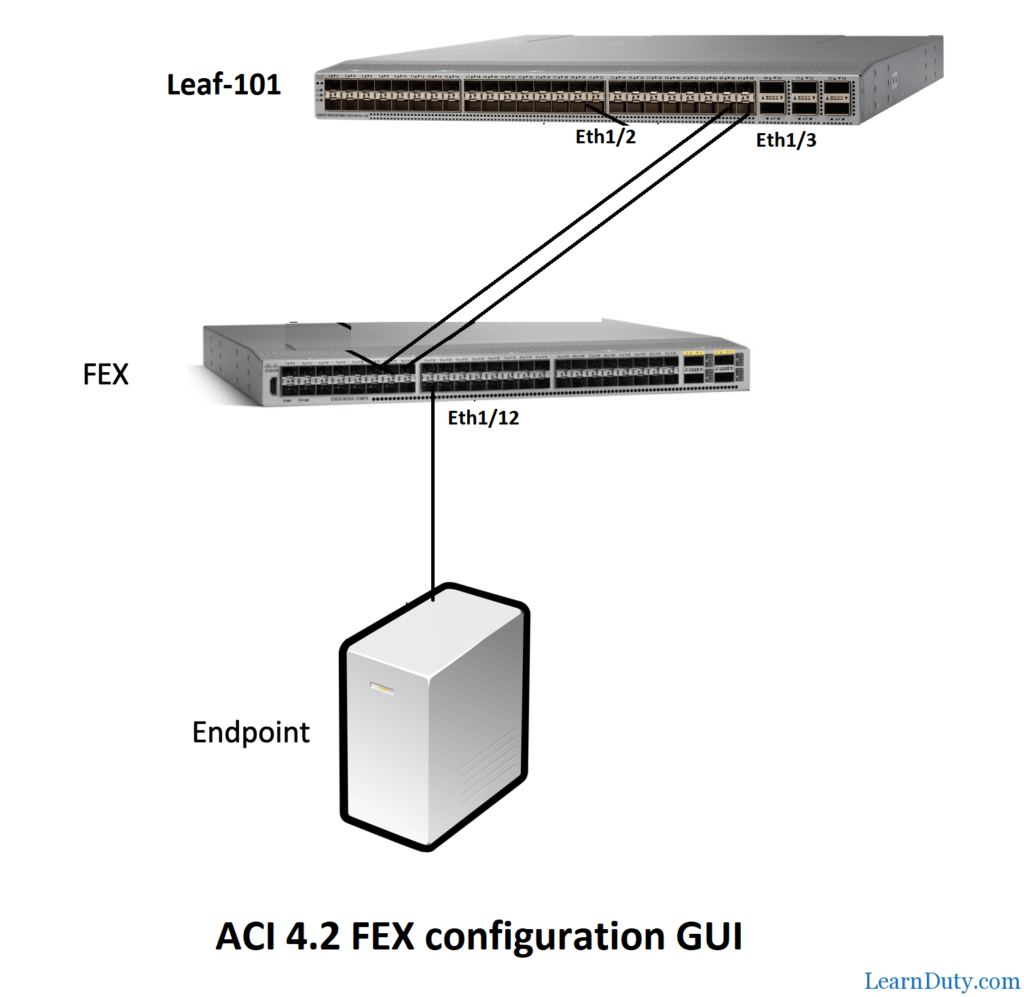 We gonna start by configuring a FEX connected to your leaf switch is to configure a Leaf Profile.
In order to configure the Leaf Profile navigate to the following APIC web GUI path:
Fabric > Access Policies > Switches > Leaf Switches > Profiles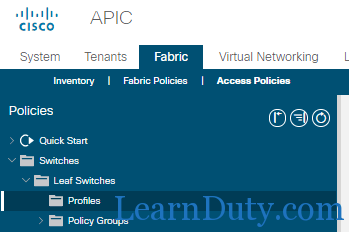 Right click on Profiles (under Leaf switches), then a popup will show up:
we need to enter the name of the Leaf profile, in our case: FEX_101_Leaf_Profile .

The second parameter we need to configure is the Leaf selector (on which Leafs we gonna configure the FEX.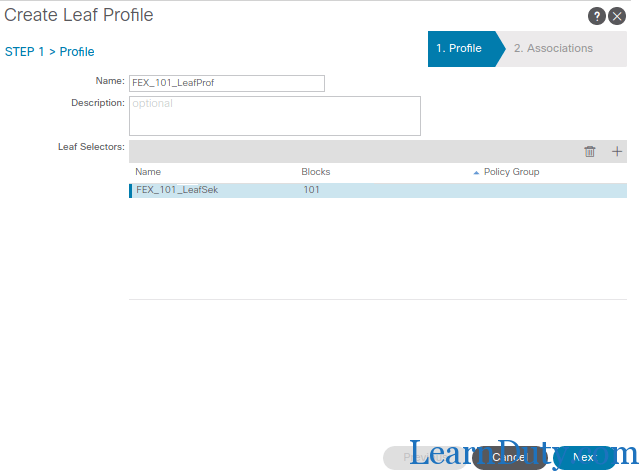 Click Next then Finish , we'll configure interface association later.
The next part is to create the Leaf Interface Profile: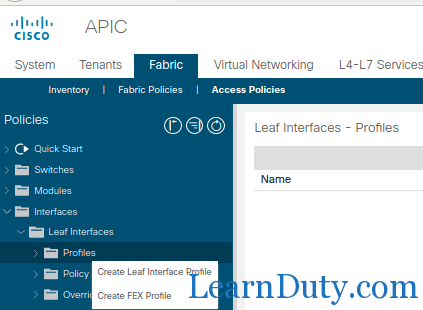 Righ click on interface profile:

Enter the name of the interface profile then click on plus (+) sign to add an interface selector , in our case: Eth1/2-3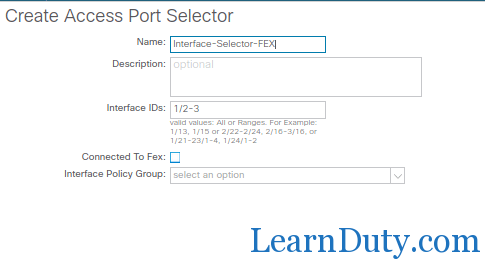 As you can see interface selector popup, we can check Connected to Fex when the device connected to the Leaf is a FEX switch.
So we gonna check the 'connected to FEX" checkbox and create and FEX interface profile.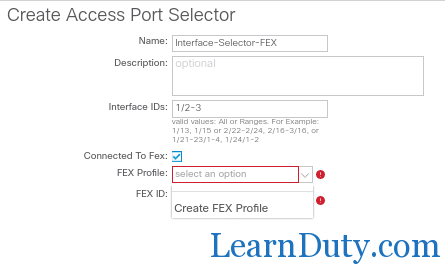 click on Create FEX profile:

give the name of the FEX profile then create (+) a FEX interface selector and chose the id of the interface connected to the server we want to connect to the Fabric on Ethernet 1/12.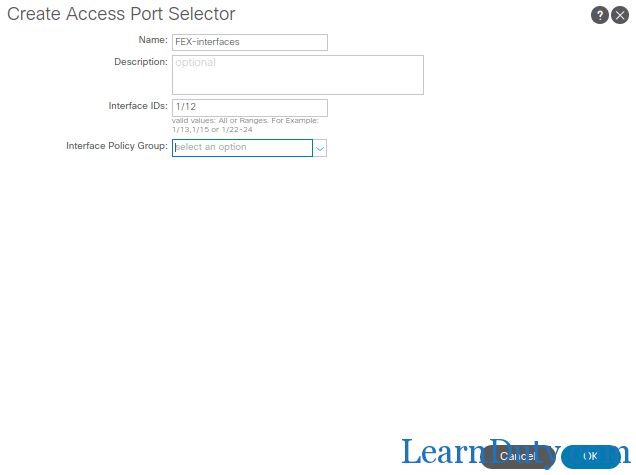 At this point, we create an interface policy group for the FEX, we chose Access Interface Policy because the server endpoint is connected the FEX with Acess port 1/12.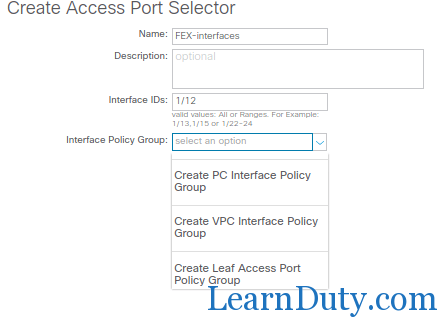 Create PC policy group then click OK and submit.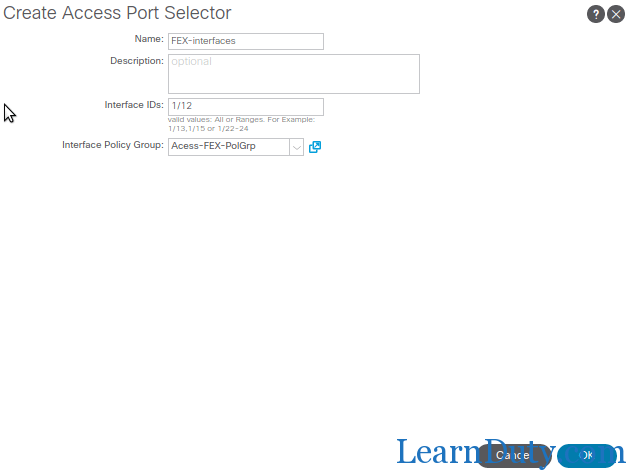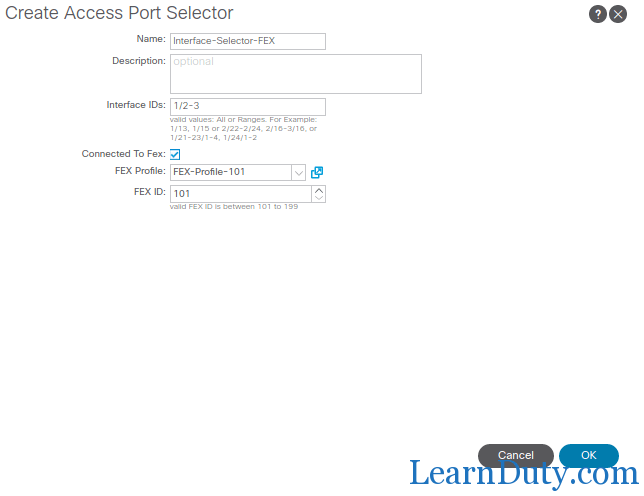 At this point, this configuration concludes the vPC FEX configuration on cisco ACI, you can check FEX configuration with "show fex detail" command.
Reference:
https://www.cisco.com/c/dam/en/us/td/docs/switches/datacenter/nexus9000/hw/interoperability/fexmatrix/fextables.html#9300ACI